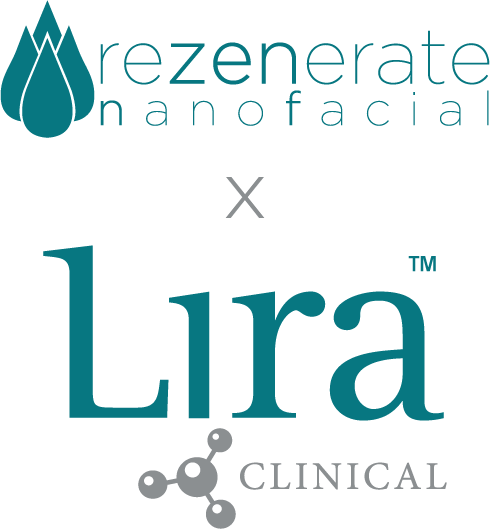 Rezenerate NanoFacial and Lira Clinical have teamed up to bring you exclusive promotions combining these 2 brands. 
REZENERATE X LIRA CROSS PROMO ENDED MAY 31, 2022
LIRA & REZENERATE, THE PERFECT PAIRING
Executive interview with Ryan Rabah, Rezenerate President & CEO and Brenda Cumming, Lira Co-founder & National Sales Manager.
USING LIRA PRODUCTS WITH THE NANOFACIAL

Deep dive ingredient discussion with Kelly Conlan, Rezenerate Lead Educator, and Tiffany McLauchlin, Lira Executive Education.