Description
For a Limited Time Only!*
Purchase a

 

Rezenerate NanoFacial System featuring Dermaplane Pro! 
If purchased separately this package would cost OVER $1344.65!
Promotional Price ONLY $1049.99! 
This amazing package includes:
+ 1 premium handheld Rezenerate 'WandPro' Cordless (Dual Powered – works cordless or corded! – 3 speeds)
+ Twenty (20) 'True Blue' Rezenerate Tips
+ 1 bottle of HyRez Glide (Hyaluronic Acid – 1 oz.)
+ 'Rezenerate Manual and Facial Protocol' (Digital Copy – RAP Dropbox)
+ Online training videos and marketing collateral (Digital Copy – RAP Dropbox)
+ Free brochures for in-spa marketing
+ 1 Silver Rezenerate Storage Case
+ 1 Blue Deluxe Rezenerate Tote Bag
+ 1 Set of NanoGlobes
+ 1 Dermaplane Pro Kit – Includes:
50 – #10R Dermaplaning Blades
1 – AHA/BHA Skin Prep Solution 4 oz.
1 – Nourishe Dermaplaning Oil .5 oz.
1 – NuPeel Natural Enzyme Gel Gommage 2 oz.
20 – Ageless Stem Cell & Peptide Mask
1 – Platinum Protection SPF Sample
1 – DermaplanePro with Rezenerate Protocol
By purchasing these items together you receive a savings of almost $300! 
Act now to see the amazing benefits of these two great products together.
***As always, it is the Esthetician's responsibility to make sure that any new Modality/Service Offering is within their scope.***
Additional Information:

The Rezenerate 'WandPro' System: Our newest and most popular system, the WandPro gives you the unique benefit of being able to use your Rezenerate WandPro cordless or corded! Get the great versatility of having a cordless unit to make your facials easier, but never worry about battery life as you can simply plug it in and keep going if needed. At a great price, it is the best system to learn quickly and easily and hit the ground running performing amazing Rezenerate NanoFacials. This is the signature Rezenerate product everyone is talking about! Now including the Rezenerate NanoGlobes for an acupressure and cold therapy component to the NanoFacial which is taking 'Rez'ults to the next level!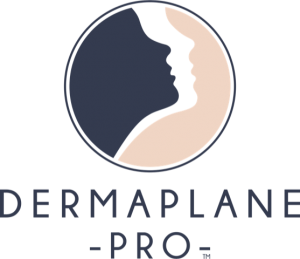 DermaplanePro is the leader in dermaplaning certification classes, tools, supplies and support in the United States and around the world. Students who receive their Certification in Dermaplaning from DermaplanePro are further advanced in knowledge and technique as they complete a two tiered course that focuses a full day on hands-on experience.
We support all skin care lines and back bars while offering the finest surgical grade blades and medical grade products. As leaders in the field and always researching, DermaplanePro assures clients that they are receiving the highest quality education, tools, skin care products and supplies available.
*Promotion scheduled to end on February 28th, 2019. Promotion may end sooner at company's discretion.