Description
For a Limited Time Only!*
Purchase a Rezenerate NanoFacial Tip Package (25) featuring Dermaplane Pro! 
If purchased separately this bundle would OVER $470.
Promotional Price ONLY $369.99! 
This amazing package includes:
+ 25 Rezenerate NanoFacial 'True Blue' Tips
+ 1 Dermaplane Pro Kit – Includes:
50 – #10R Dermaplaning Blades
1 – AHA/BHA Skin Prep Solution 4 oz.
1 – Nourishe Dermaplaning Oil .5 oz.
1 – NuPeel Natural Enzyme Gel Gommage 2 oz.
20 – Ageless Stem Cell & Peptide Mask
1 – Platinum Protection SPF Sample
1 – DermaplanePro with Rezenerate Protocol
By purchasing these items together you receive a savings of OVER $100! 
Act now to see the amazing benefits of these two great products together.
***As always, it is the Esthetician's responsibility to make sure that any new Modality/Service Offering is within their scope.***
Additional Information:

Rezenerate NanoFacial '25' Tip Package (25 units): The verified, authentic "Nano-Technology" tip on the Market!
Rezenerate NanoFacial's 'True Blue' Tips feature a bright blue core, so your clients always know that they're receiving the original, authentic Rezenerate NanoFacial.
Twenty-five (25) Individual use, sealed Rezenerate 'True Blue' Tips for use in conjunction with the Rezenerate Wand (corded) or the Rezenerate WandPro (cordless)! The Rezenerate Chip is an array of "nano pyramids" manufactured from a top secret proprietary process utilizing 99.9% Pure Mono-Crystalline Silicon and advanced semiconductor fabrication technology to create the Rezenerate 'Golden Ratio!'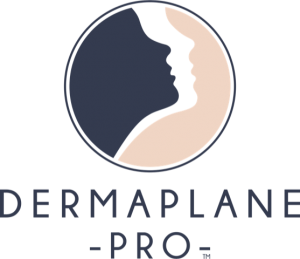 DermaplanePro is the leader in dermaplaning certification classes, tools, supplies and support in the United States and around the world. Students who receive their Certification in Dermaplaning from DermaplanePro are further advanced in knowledge and technique as they complete a two tiered course that focuses a full day on hands-on experience.
We support all skin care lines and back bars while offering the finest surgical grade blades and medical grade products. As leaders in the field and always researching, DermaplanePro assures clients that they are receiving the highest quality education, tools, skin care products and supplies available.
*Promotion scheduled to end on February 28th, 2019. Promotion may end sooner at company's discretion.