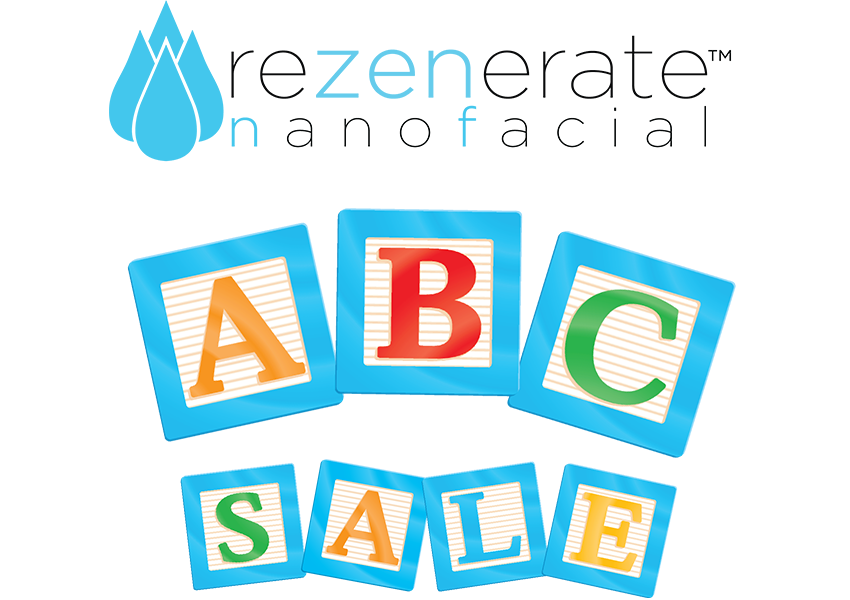 We missed you at the IECSC show in NYC, but you don't have to miss the show savings! We've got three amazing deals below. Pick the one that's best for you. It's as easy as A, B, C.

lready a RAP (Rezenerate Authorized Provider)? Stock up with our "True Blue" Tip Special.

uyer's Remorse? Trade-in your qualified device & own the original nano-technology WandPro System with our 'Level Up' Device Swap Out Program.

an't wait to join the Rezenerate Family? Take Advantage of our WandPro System Special.
Rezenerate NanoFacial '25' Tip Package (25 units)
The only verified, authentic "Nano-Technology" tip on the Market! Rezenerate NanoFacial's 'True Blue' Tips feature a bright blue core, so your clients always know that they're receiving the original, authentic Rezenerate NanoFacial.
Rezenerate NanoFacial 'A, B, C' Sale Facial Tip Package (25 Tips) **LIMIT TWO**
You've tried the rest. Now offer the BEST.
Trade-in your current device for a generous credit towards a new WandPro system. When you 'Level Up' with Rezenerate, you'll be offering your clients the most sought-after signature treatment known as the BEST. FACIAL. EVER.
The Rezenerate NanoFacial System is proud to be designed, engineered and assembled in Charlotte, NC and offers a 100% NANOTECHNOLOGY Guarantee and Lifetime Warranty.
The Rezenerate NanoFacial 'WandPro' System
The WandPro gives you the unique benefit of being able to use your Rezenerate cordless or corded! It is the best system to learn quickly and easily and hit the ground running. Now including the Rezenerate NanoGlobes for an acupressure and cold therapy component to the NanoFacial.
+ 5 Additional Tips
+ Blue Marketing Board
+ "The Esthetician's Outstanding Guide to Esthetics! Vol.2"